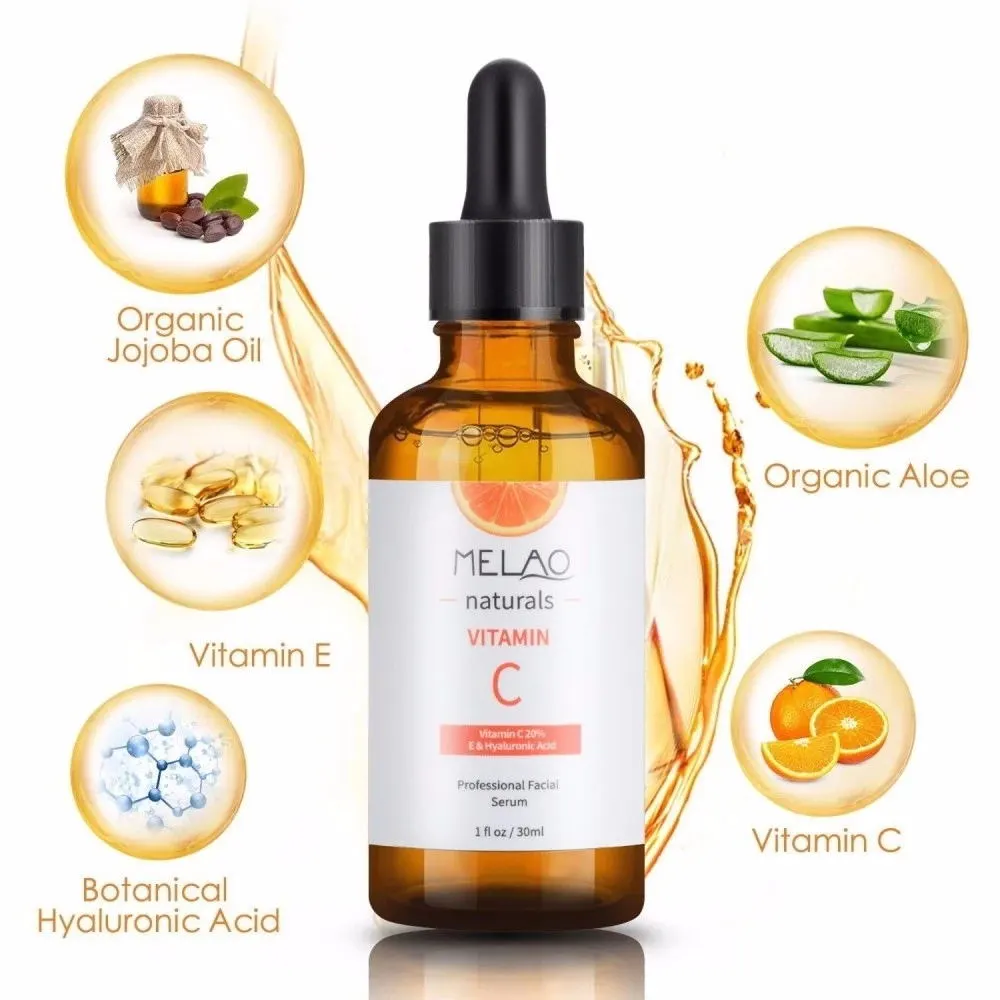 Advanced Antioxidant Serum - An indispensable nutrient for collagen production, vitamin C synergistically blends with Botanical Hyaluronic Acid and Vitamin E in this advanced formula designed to target the most common signs of aging including brightness, firmness, fine lines, wrinkles, dark spots & sun spots.
Vitamin C serum has the Anti Aging power of Vitamin C + E + Amino + Hyaluronic Acid. Haishi Beauty gives you the highest quality Vitamin C Serum on the market with 98% Natural & 72% Organic ingredients.
Our 20% Vitamin C Serum Provides Your Skin With The Following Benefits:
1-Stimulates the production of collagen which makes your skin more vibrant, firm and youthful.
2-Contains Antioxidants that will greatly reduce skin damage caused by the sun, pollution and impurities in the air.
3-Enhances your skins rate of exfoliation for a smoother, brighter and more radiant complexion.
4- Greatly Diminishes the appearance of fine lines and wrinkles
5- Has a high percentage of Hyaluronic Acid which deeply moisturizes the skin to reduce skin problems that occur due to age
Plant Based Formulation - Free of synthetic color additives, fragrance, and stabilizers, dynamic active botanicals like Aloe Vera, MSM, Botanical Hyaluronic Acid, Witch Hazel and organic Jojoba oil combine in a silky smooth serum that can be used day or night.
Ingredients:
Aqua,Glycerin,Propylene Glycol,Sodium Hyaluronate,Niacinamide,Carbomer,Triethanolamine,Betaglucan,Ascorbic Acid, Ethylhexylglycerin,Caprylyl Glycol,Propanediol,Phenylpropanol.